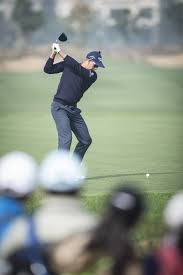 Who will take home their first PGA major in 2016?
There are some excellent golfers on the PGA tour right now that have yet to crack through and win an elusive major golf tournament. Their presence is repeatedly noticed on the leaderboards, their faces recurrently seen in golf magazines and in social media. But they haven't been able to do what they undoubtedly want to do. These are players that I strongly feel are not only capable, but are definitely ready. If not this year, I predict that in the next few years a few of them will take home a major.
The first player that comes to mind is Rickie Fowler. With a big win on the PGA tour in 2015 at the Players as well as numerous top ten finishes in major tournaments over the past few seasons, he is statistically ready to win a major. But even more notable is a mental focus and perseverance that has been maturing quite visibly in him over the past 12 months. Just last week, I had the opportunity to follow him around the Plantation course at Kapalua on the closing day of the Tournament of Champions. There I saw something in his mannerisms, in his eyes, in his essence that spoke to me as the look belonging to only that of a winner. I saw it in 3 other players that weekend too; in Jordan Spieth, in Jason Day and in Patrick Reed, which leads me to my next prediction.
Patrick Reed, the 25 year old 'go getter' from San Antonio Texas has had 4 top 10 finishes in 4 starts this season, two of which left him as 'runner up'. This is a guy who was almost ridiculed for once confidently saying in an interview that he considered himself to be in top 5 players in the world. Now, he is proving that he can follow through with his word. I saw something compelling in him last weekend; that he was indeed a winner. I predict that he will win more than one tournament this season and that one of those might be a major.
Henrik Stenson is another winner in my books. Despite the fact that he is 39 years old, hasn't had a win a while, and just had minor knee surgery, the former Player's champion has remained among the top 10 in the world for the past few years and had an outstanding run during the 2015 Fed ex playoffs. Pointedly, he also does really well in the majors, notably six '6th place' finishes or better, including a runner up in the 2013 Open. This guy is more than ready and deserves a big win sometime soon.
I look forward to seeing how these predictions unfold. All the best to everyone in the 2016 season.